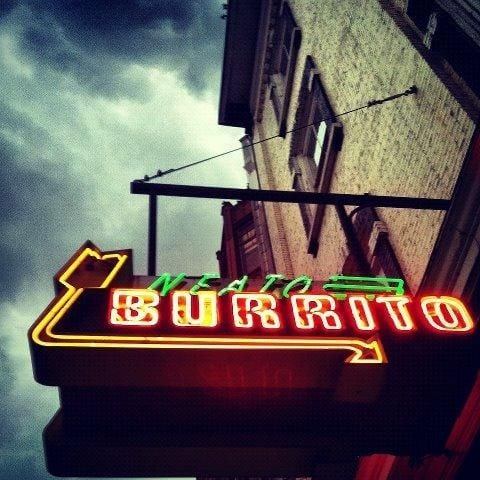 CARLISLE — A well-known restaurant throughout Cumberland County will soon enter the revolving door that is The Point at Carlisle Plaza, with hopes of seeing success where others have failed.
Neato Burrito co-owner Shayne Edmunds, who worked at The Point while living in Carlisle years ago, believes, as many others have, that the space provides all of the appeals one would need to own and run a successful shop.
The restaurant hopes to open its doors in about two months.
"People like easy access to parking and lots of it, and that's certainly offered at the Point," he said. "It's right off of Interstate 81, there's great visibility and there are other people in the area and restaurants, so we're confident about it."
Edmunds' resume can back up such confidence.
The first Neato Burrito opened in Harrisburg in 1996. That particular store recently closed, yet from its success, six others sprung up in New Cumberland, Lemoyne, Lancaster, another in Harrisburg and two locations in the Mechanicsburg area.
The Carlisle store will mark the seventh restaurant.
"Neato Burrito is well known in Carlisle. I know of businesses that will order their food for the entire office and drive to the closest Neato Burrito location — so it is popular," said Michelle Crowley, president of the Greater Carlisle Area Chamber of Commerce.
The space to which Neato Burrito will move was formerly leased by Tanya Farrisi and her daughter, Heather Farrisi, who opened Not-Joe's Southwest Grille in November 2014. However, Not Joe's abruptly shut down in May, with a sign on the door indicating that staffing issues forced the restaurant to close indefinitely.
The abrupt departure left more than just open space for the Edmunds. It also left the perfect skeleton for a mission-style burrito shop.
"The previous tenant did a really nice job with the space, it's basically a functional burrito shop," Edmunds said. "Our equipment needs are different; we'll be changing the kitchen around quite a bit. We're a little rougher around the edges, we're a little funkier, but retain a lot of what's there because it was done so nice."
One of the major changes planned is to "blow up" the street-side façade, which now sports a glass door between two windows, to create a top-to-bottom glass front. Edmunds' focus will be on building upon the outer entrance and capitalizing on customers shopping at Lowe's, as opposed to attracting customers within the mall through the inside-entrance.
"While we will retain the interior entrance to the space, we know just from Not Joe's experience that most of the people are coming in from the front, and that's why we want to make the front street entrance more appealing," Edmunds said.
With a Chipotle coming soon to the Carlisle Commons in Carlisle near Walmart, and La Taqueria Laurita having opened in the downtown area, Mexican-style food is entrenching itself in Carlisle as a new favorite for residents.
"I think that the stimulus for Neato Burrito moving to Carlisle is, they have a nice, renovated space that they might not have to do much with to make it what they need to be successful," Crowley said. "They will do well. They understand market trends and they know where they are getting their market share (buyers) from — and I am sure that a significant percentage is coming from Carlisle."